Attending the Midwest College Showcase provides parents and students with an opportunity to explore and learn more about small Midwest private residential colleges.  Our colleges are renowned for providing their students with an educational experience – inside and outside of the classroom – that rivals none other.  Students have opportunities to work closely with faculty, learn from each other in class, on a sports team, in the residence halls, and in a myriad of clubs and organizations.  Our colleges have dedicated faculty and staff as well as an essential alumni network, to provide an educational experience that will enable students to grow intellectually and personally and succeed as responsible global citizens with the tools and knowledge to lead.
The following colleges and universities participate in the Showcase: Albion College, Allegheny College, Antioch College, Beloit College, Carleton College, Coe College, Colorado College, Cornell College, Denison University, DePauw University, Earlham College, Grinnell College, Hope College, Kalamazoo College, Kenyon College, Knox College, Lake Forest College, Lawrence University, Luther College, Macalester College, Monmouth College, Oberlin College, Ohio Wesleyan University, Ripon College, St. Olaf College, Wabash College, and The College of Wooster.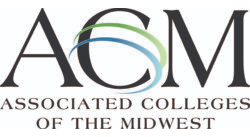 The Associated Colleges of the Midwest (ACM)
enriches residential liberal arts education and strengthens its 14 members through collaboration.
With members in Illinois, Iowa, Wisconsin, Minnesota, and Colorado, t
he consortium focuses on excellence in teaching and learning; equity and inclusion and celebrates individual and collective diversity; strengthening the connection between inquiry and practice; the expertise of faculty, students, and staff; and cultivating an open environment for innovation and exchange.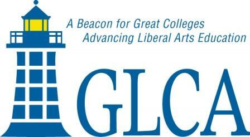 The Great Lakes Colleges Association works on behalf of
the 
thirteen member colleges
located in Indiana, Michigan, Ohio, and Pennsylvania.  In addition to faculty development and staff programming that help strengthen our colleges, the GLCA provides student opportunities such as the Student of Color Leadership Conference, student participation in the Athens Democracy Forum, and student engagement in various international institutes through our partnership with the Global Liberal Arts Alliance.  The GLCA institutions also support student participation in several off-campus programs: Japan Study, New York Arts, The Philadelphia Center and Border Studies.